Your cousin aspires to be the next Arnold Schwarzenegger. Your Dad never stops talking about his morning runs. And your brother could use a little hint that he is still carrying the beer belly from his last holiday. When it comes to fitness gifts for men, there are plenty of fun and innovative ways to splurge this holiday season.
Whether that someone works out in their backyard or bedroom, there is an overwhelming amount of fitness equipment available in the market to choose from. Besides gear, which helps you workout and train, recovery aids are often an excellent gift for sporty guys. These can be as advanced as Powerball or as simple as Massage Guns. Recovery tools are an effective way to loosen sore muscles and speed up recovery after workouts, going a long way to prevent issues such as tennis elbow, leg pain and tendonitis.
Health is wealth, as the old saying goes. So thankfully, you need little of the latter to support the former. Check out our roundup of original RPM Power gifts and stocking fillers, featuring a range of items under €50 and more under €100, with a couple on the higher-end.
Here at RPM, we feel the best way to create value is to piece many of our products together to create offerings that allow you to save your hard earned cash.
We've created a vast range of bundles across our entire range which combine strength, cardio and endurance equipment to provide you with all the tools to #PowerYourPotential.
So if you really want to give them a complete gift this year, check out our full range of bundle deals here.
Who needs an expensive masseuse when you can do the job yourself! Our PowerPulse Massage Gun range has been designed with athletic performance in mind. We designed our range for those who seek a powerful unit offering a deep-tissue massage.
This percussion massager will stimulate muscle tissue and increase blood flow throughout the various parts of the body. With 6 interchangeable heads, this massage gun is the perfect tool for anyone who needs to optimize muscle recovery regularly.
To view the entire range, see more here.
Over the last year or two, Adjustable Dumbbells have exploded onto the scene as a must have for any home gym enthusiast. Adjustable Dumbbells replace the need for owning multiple sets of dumbbells, allowing the user to save time and space by easily flicking through the range of weight dials available.
These dumbbells make the perfect gift for him this Christmas, and fit right at home for those who are serious about their strength training. Each dumbbell features cast iron plates with ABS over molding for smooth transitions of weights. This ensures for low noise and a smooth lift off every time.
We have several different Adjustable Dumbbells available at different weight levels, so check out more information here.
A staple hallmark of any gym, long gone are the days of Rowing Machines not being affordable to have in your home. We have a wide range of different rowers which make the perfect fitness gift for him. Between natural Ashwood Water Rowers and standard Air Rowers, achieving a top level of cardio may be the best fitness gift one can receive this year.
With no music, no fuss and no complicated exercises but the rhythmic hum of the tank, a Rowing Machine is best suited to someone looking for total body exercise on a regular basis.
See more information on our Rowing Machines here.
Powerball is a gift for men that is sure to light up under any Christmas tree this year. The gyroscopic ball generates isometric resistance, meaning the faster you spin, the stronger the resistance will be.
When spun at slow speed, Powerball is an ideal tool for pain relief and fast, effective treatment for injuries such as RSI, carpal tunnel syndrome, tendinitis, muscle tears, tennis/golfer's elbow and broken bones or sprains. Spinning Powerball at fast speeds will alternatively strengthen the tendons and muscles in the wrist and forearms, making it a unique device which is suitable for anyone.
See our full range of Powerballs here.
Pull-Up Bars are well-known pieces of equipment that are brilliant for training your chest, back, shoulder and arm muscles. Our large range of Pull-Up Bars includes Door Pull-Up Bars, Wall Mounted Pull-Up Bars, Dip Stations and Adjustable Pull Up Bars.
Making a great gift for him this Christmas, Pull-Up Bars are unique exercisers in that they provide the user with the tools to build serious muscle from the comfort of home.
For more information on our range of Pull-Up Bars, check out more information here.
Bring the gym home with our broad range of Barbells & Bumper Plates available. With Barbell exercises offering foundational strength to many users, having a setup in your home gym with this equipment makes perfect for anyone looking to build muscle and strength.
A fitness gift that will certainly be noticed underneath the Christmas tree, this strength equipment will be sure to motivate both beginners and serious lifters alike to train hard. Training with Barbells is a basic requirement for some of the best and more powerful exercises, such as deadlifts, squats and presses, making this a fitness gift suitable for anyone.
For more information on our Barbells & Bumper plates, see more information here.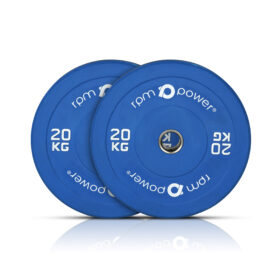 Blue - 20kg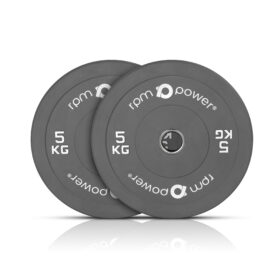 Grey – 5kg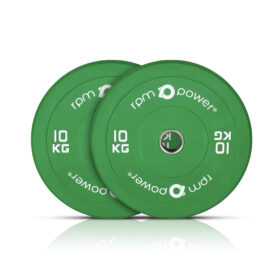 Green - 10kg
Yellow - 15kg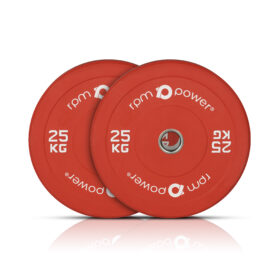 Red - 25kg
Grip Strengtheners are often neglected tools that are useful for strengthening, rehabilitation and development of muscles and tendons throughout the arm.
With reinforced stainless steel coil spring in each gripper, each weight resistance has its own vividly coloured aluminum handle with a diamond etched matrix pattern for extra grip and to ensure that these grippers look just as good as they function. They look great on your desk or shelf, perfect for idle hands or a break from work.
See more information here.
Designed for muscle building and home cardio training that works the entire body. Use it alone or add them to circuits – either way, a Battle Rope will take your home fitness to the next level, making them the perfect fitness gift for him this year.
The benefits of Battle Ropes are twofold. The form of training they offer both strengthens the upper body, core and legs of the user, all the while developing fantastic aerobic ability for those who want to train their cardiovascular system.
For more information on our range of Battle Ropes, check out more information here.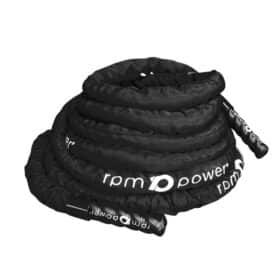 15 Meter - 50mm Diameter (24kg)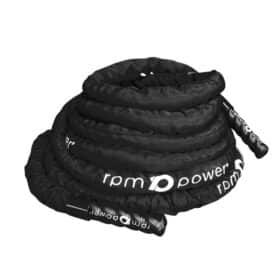 12 Meter - 50mm Diameter (20kg)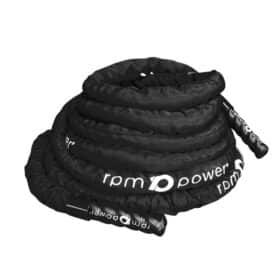 9 Meter - 50mm Diameter (15kg)
Owning a Kettlebell is one fitness gift for him which will ensure you can train your entire body from the comfort of home.
Kettlebell training is ideal for both targeted muscle strengthening and full body workouts. From gentle beginner exercises to muscle-burning routines, this durable exerciser fits into any workout regime to get you toned, sculpted & strong.
With the dynamic nature of kettlebell movements, your body engages stabilizing your muscles, it makes the perfect fitness gift for him this year.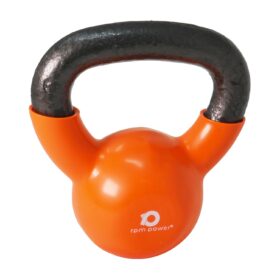 Orange - 4kg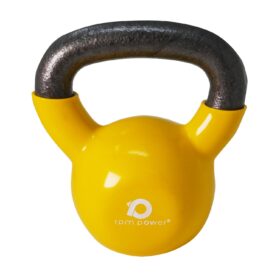 Yellow - 12kg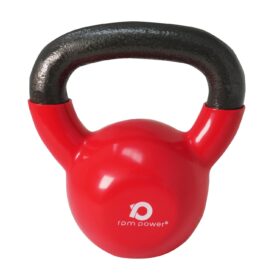 Red - 8kg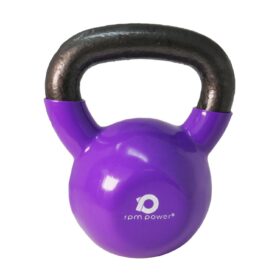 Purple - 16kg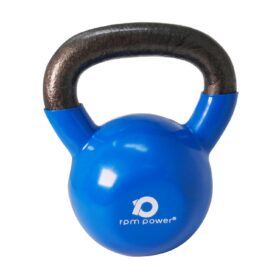 Blue - 20kg
+1
Each piece of equipment in this guide has been tried and tested by the author in real-life training. The author has several years of experience in the fitness industry and has tested and reviewed countless exercise and strength equipment. Our testers are gym addicts who have ran ultra-marathons and competed in a variety of fitness competitions.
Got any more questions? Feel free to contact us at anytime using some of the links below.