AINE CURRAN, Chartered Physiotherapist
Aine Curran is a qualified chartered physiotherapist registered HCPC & CSP. Aine qualified in 2018 with a BSC in physiotherapy at Manchester Metropolitan University, having previously gained a diploma in sports management and a BSC in Public Health and Health Promotion in University College Cork.
She garnered a broad range of experience with the NHS before specialising in musculoskeletal disorders and she now practices as a Senior Physiotherapist within both the NHS and the private sector. Aine has furthered her knowledge through post graduate training and is now a qualified Pilates instructor, an activity which she enjoys implementing into patients treatment plans. Aine prides herself on her patient-centered approach and is dedicated to helping her patients reach their potential through rehabilitation, with a particular focus on sporting injuries.

Outside of work, Aine is a keen sportswoman. Having represented Ireland at international level and Premier League hockey with Bowdon Ladies 1s, she is aware of the demands required on the body to perform and how the setback of an injury can affect an athlete.
We are delighted to call Aine Curran an RPM Power Partner and we are excited to see how both ourselves here in the office, and our customers can can learn from her extensive experience and professional advice.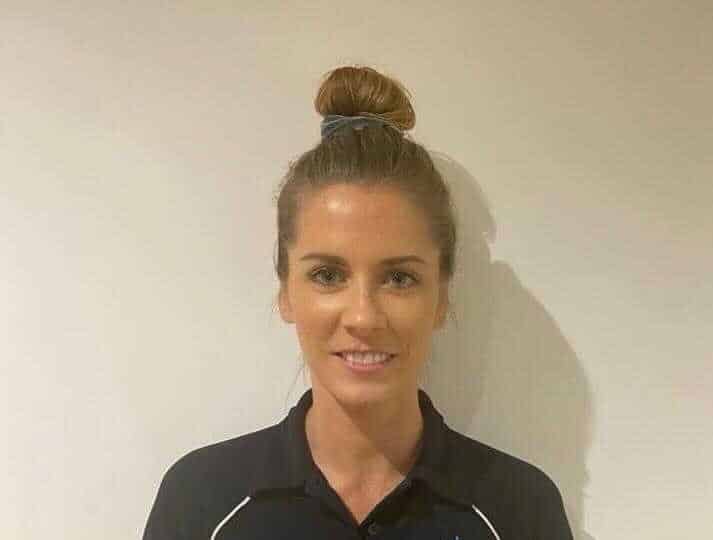 What is Lateral Epicondylitis (Tennis Elbow)?
Lateral epicondylitis, commonly known as 'tennis elbow', is a source of pain found primarily at the common extensor origin of the elbow. It is most often caused from repetitive gripping or wrist extension, radial deviation and/or forearm supination (rotating the forearm), there may also be some chronic elements to this pathology. Common complaints of a person presenting with tennis elbow include outer elbow pain when performing activities that involve gripping, extension of the elbow and/or fingers.
tennis elbow physical therapy: What Does A Physiotherapist recommend?
Commence a loading programme (tennis elbow exercises) with use of isometric exercises; concentric exercises targeting the forearm extensors, and grip strength. With exercise repetitions, it varies from patient to patient and not one exercise prescription regime can be applied to all. It is important not to push into pain when completing a loading programme as further irritation may occur. Push to a point of discomfort and aim to improve on this throughout your rehab by gradually increasing your repetitions/sets as you become able. Remember, its not a 'no pain, no gain' scenario.
Check out some exercise examples that I recommend below: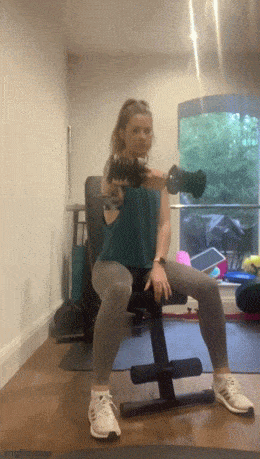 Pronation/Supination with Dumbbell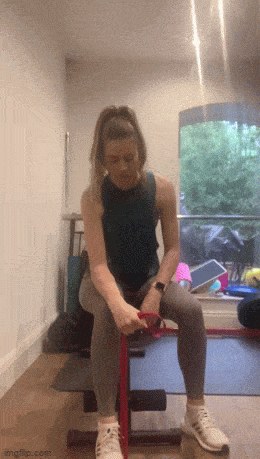 Isotonic Wrist Extension (Elbow fixed)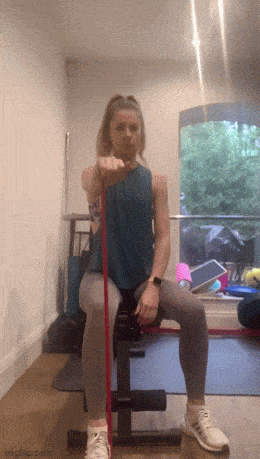 Isotonic Wrist Extension (Arm extended)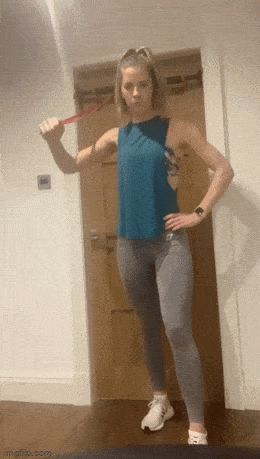 Forward Punch with Resistance Bands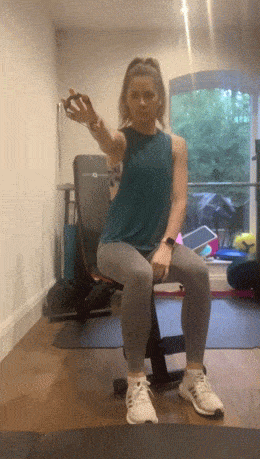 Finger Extension with Finger Stretch Exerciser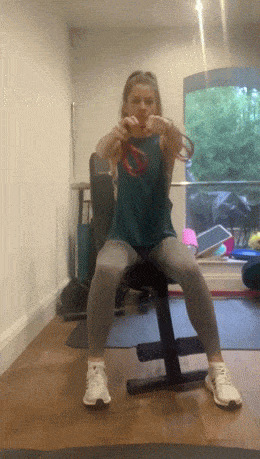 'Towel Wringing' with Resistance Band
The use of an 'epiclasp' can aid with pain management for some people. The compressive forces applied to the tendon attachment points at the elbow can aid to relieve some of the pain experienced throughout use of the arm by off-loading the tendon. This alone will not alleviate the issue and is always advised to use in conjunction with a loading programme.
Rest alone will not solve your lateral epicondylitis. It may aid with short-term pain relief, but if you do not make any adaptations to the tendon structures, pain may re-occur as soon as you use your arm again. My advice would be not to stop using your arm, specifically the elbow, throughout the day, but to be mindful of aggravating factors – ie. what makes my pain worse? I usually advise patients to work within a 3/10 pain and no more. This applies to both performing functional tasks throughout the day and completing their tennis elbow physical therapy.
AINE CURRAN
Chartered Physiotherapist
Some Products suitable for lateral epicondylitis recovery