Pull-up bars are effective, yet simple pieces of exercise equipment which should be a staple of every home gym. Pull-Up bars can help you effectively train your upper body using your own weight, from the comfort of home. Pull-up bars can help you train your abs, chest, arm and back muscles, and are generally considered a great way to get a strong, broad back. Although you may see pull-up bars in gyms, you can easily place a home pull-up bar almost anywhere. On ceilings, walls, or even your doorframe, making them ideal for small flats and other spaces with limited capacity.
Before purchasing a pull-up bar, you will have to think about where you want to put it. Take all the necessary measurements and use them to pick out a product that works best for you. Luckily, here at RPM Power we have a wide range of Pull-Up Bars that are suitable for any home gym.
1 . ADJUSTABLE PULL-UP BARS
Door pull-up bars are very practical for toning muscles in your upper body. These bars are telescopic and can be tightened with an Allen key. Adjustable door pull-up bars are simple and easy to install, making them easy to perform exercises such as pull-ups, chin-ups, tricep dips, sit-ups, and Australian pull-ups. Requiring no drills, this is an ideal bar for someone who wants an easy-to-use pull-up bar.
Door pull-up bars can be hanged on the doorframe, by hanging the feet of the bar onto the top of the doorframe. The major difference between door pull-up bars and adjustable pull-up bars is that they offer wider grip when exercising. These bars require no screws and leave no marking on your door.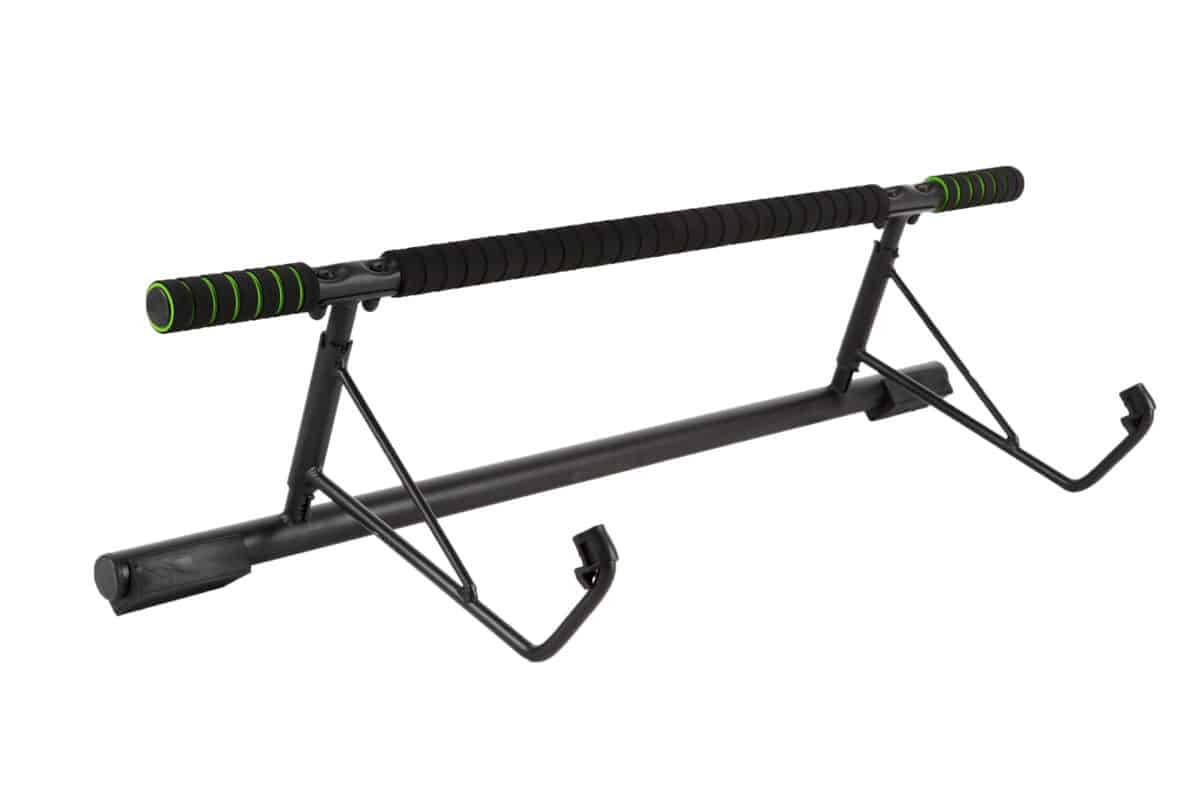 3. wall mounted pull-up bar
Wall mounted pull-up bars are attached with screws and just like door pull-up bars, allow you to strengthen your back, arms and chest muscles. When choosing a wall mounted pull-up bar, you should pay attention to the distance between grips, as well as their width. With screws included, you will need to drill this bar into the wall so you will need a suitable space to do so.
We've created a short, yet simple video explaining the fundamental differences between two of our pull-up bars.
For more information on our Pull-up Bar range, check out the link here.